Mixers/Mineral Dispensers
Mixer / Mineral Dispenser
With MAFA diagonal mixers, different raw materials are efficiently mixed together into an absolutely homogeneous mixture.
The mixer is made of strong coated sheet metal.
The drive is with a directly connected, low-speed 4 kW worm gear motor.
The quiet, vibration-free operation makes the mixer very suitable for placing on load cells.
Supplemented with an accurate electronic weighing system, where the raw material intake is controlled by the weight on the load cells, you get an optimized mixture.
Height at screw inclination 30 °
500 - 1000 kg depending on the volume weight of the mixture
Facilitates the handling of bag components for your feed
● The container is made of strong coated sheet metal and is
   equipped with grilles and support rails for a maximum bag
    weight of 1000 kg
● Drive of flex auger 90/75 from the dispenser is included with
   worm gear motor
● Lids and agitators with worm gear motors are available as
   accessories
● With an extension section, the volume increases to 1080 liters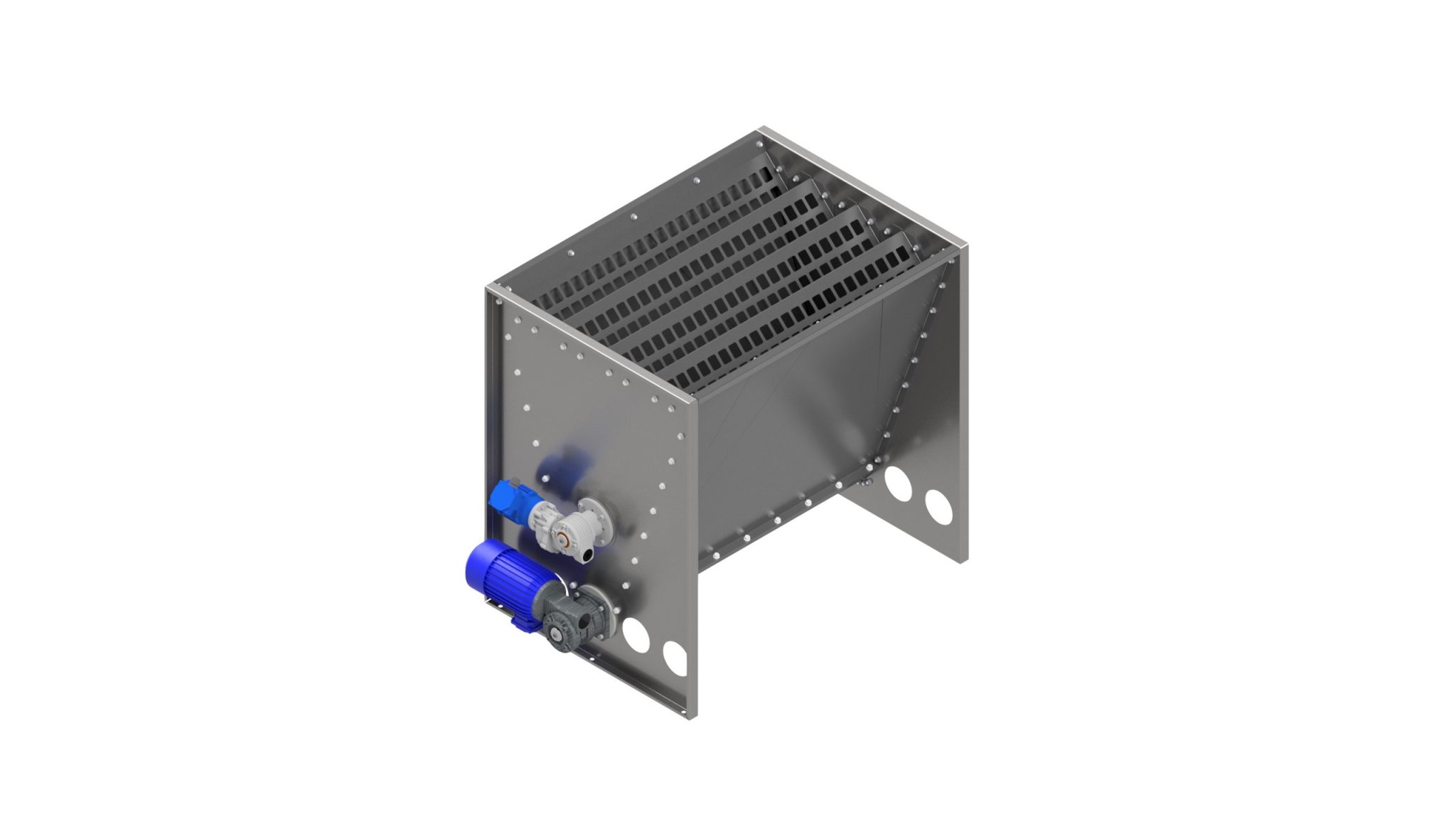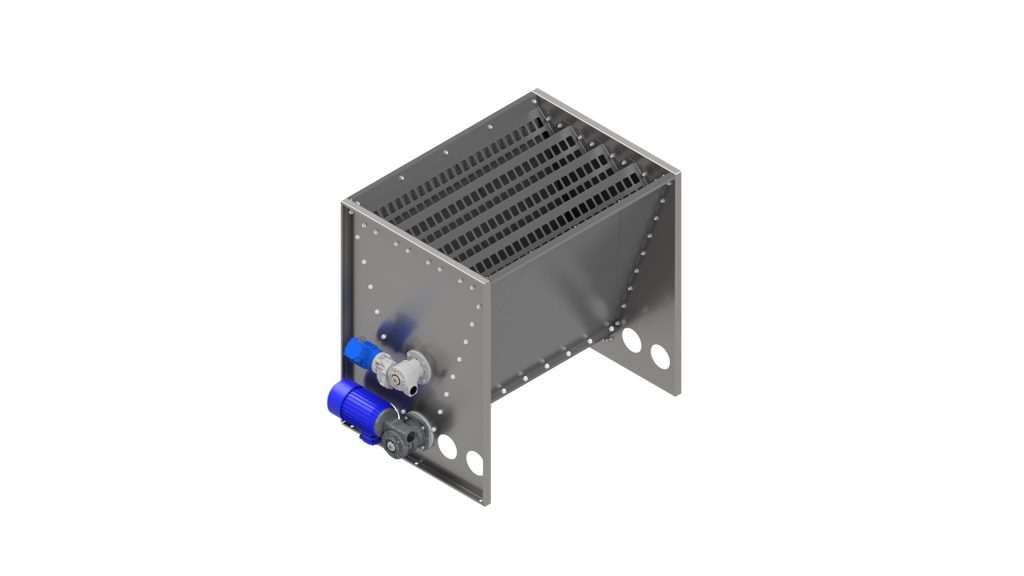 This type of industrial mixer is particularly suitable for mixing powders and granules, as well as for adding liquid e.g. animal fat, molasses and similar materials up to 10% of the mixture.

The mixer is equipped with a horizontally mounted double screw, suspended in heavy ball bearings.

During mixing, the material is transported by the outer spiral towards the outlet and by the inner spiral in the opposite direction, which gives a very homogeneous mixture.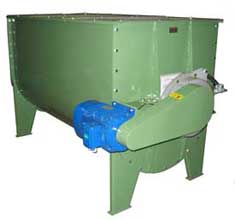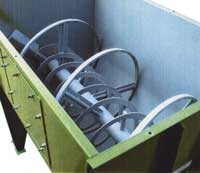 Screw in mixer type HM-830 
Effective mixing volume liters
Content kg at volume weight 0.65