At MAFA you will find everything you need for your storage. Our advanced UNIK silo is made for mass flow. UNIK silo is the basis for special solutions adapted to the customer's needs for filling and emptying.
Why choose a MAFA UNIK silo?
You get the answer if you see the film that shows the difference between MAFA UNIK with "first in – first out" and other silos with funnel emptying.
The table below shows why it is so important to choose a MAFA UNIK silo for your feed. Simply because the structure becomes more even and the separation is kept at the lowest possible level. This also provides the best feed hygiene.
The heat rises and disappears from the silo = no condensation
The prerequisites for mass flow are a smooth silo wall, a steep cone and a special auger box.
The silo is emptied from the bottom. All material at the same level over the entire silo surface is emptied at the same time. Separation is avoided, feed quality is preserved and feed hygiene is high.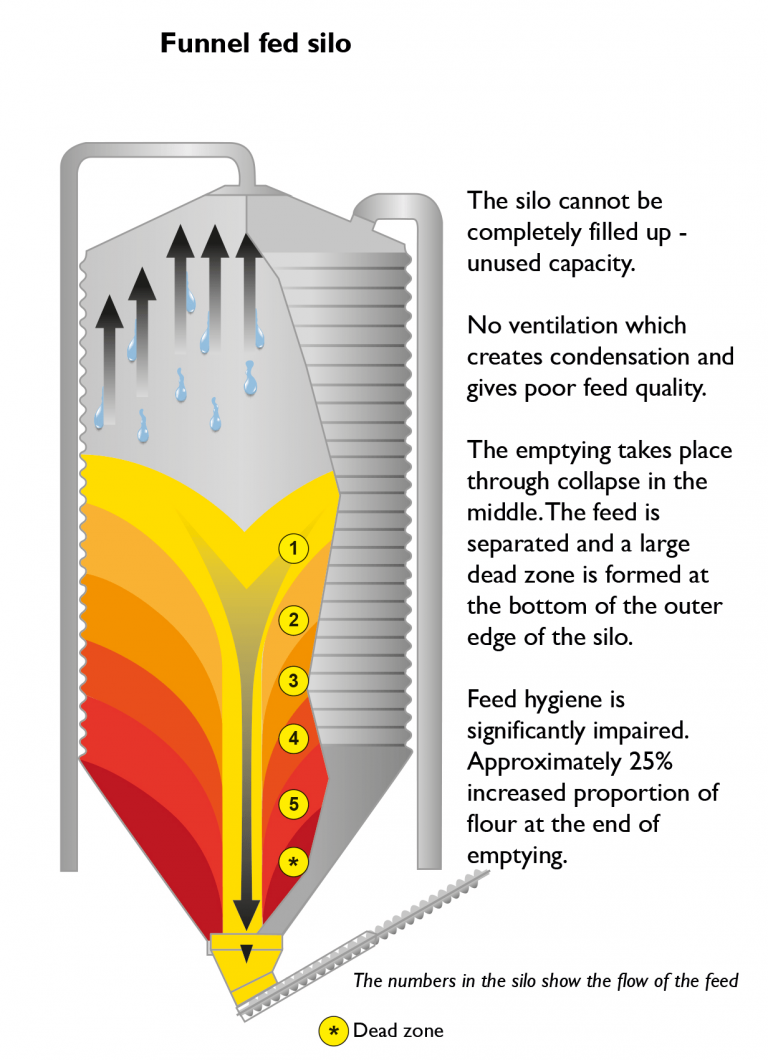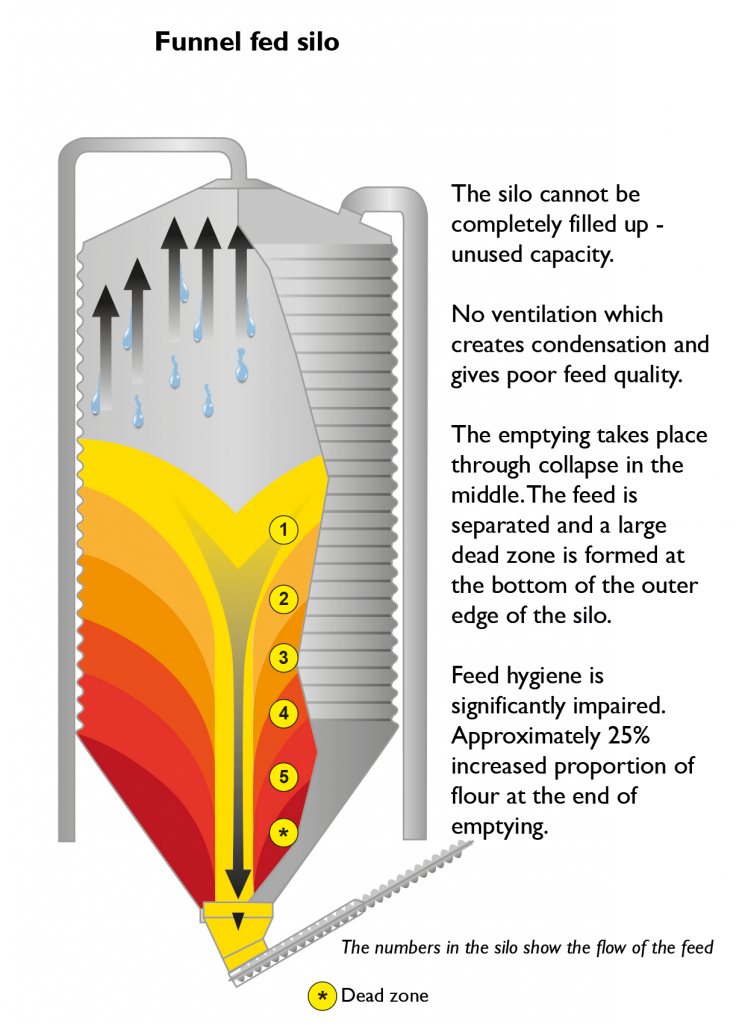 The heat rises and remains in the silo = condensation
The silo is emptied through a slide in the middle of the silo.
The heavier feed particles are emptied first, the fine particles are emptied when the silo begins to become empty. A dead zone is formed at the bottom of the outer edge of the silo. The separation becomes large and the feed hygiene deteriorates considerably.
(The figures in the drawings indicate the order in which the feed layers are emptied)
Quality assurance of feed handling at the farm